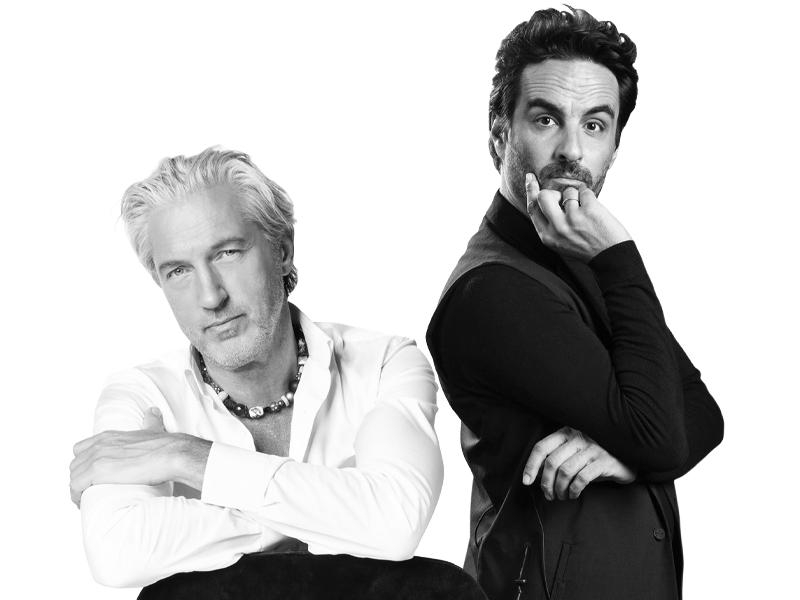 Born in Holland, Marcel Wanders initially broadened his experiences in the design field by joining the Droog Design collective, after which he launched Wanders Wonders and, in 2001, the Moooi brand.
Currently, he works for the sector's most important companies, in addition to collaborating with numerous international brands.

His creativity is explosive, ironic and enthusiastic: he creates delicate, fine products, in which he exalts the romantic, holistic and archetypal aspects that inspired their creation. The cutting-edge technology he relies upon to produce them is infused with humanity, as he challenges what he considers the technocratic era of design with his more emotional and personal approach.

Several of his designs have been selected for the world's most important collections. For Cappellini, Marcel Wanders created the famous Big Shadow lamps, the iconic Knotted Chair, Wanders' Tulip Armchair, the Smoke table and the Dalia armchair.

Wanders' infinite creative flow and his extremely vast and heterogeneous portfolio have earned him numerous awards. His works are exhibited in the most important museums in the world, including the MoMa in New York and San Francisco, the V&A Museum in London, the Stedelijk Museum in Amsterdam, the Museum Boijmans van Beuningen in Rotterdam, the Central Museum in Utrecht, and the Museum of Decorative Arts in Copenhagen. His pieces have also been published in numerous authoritative design and lifestyle magazines.
Produkter fra Wanders, Marcel
---